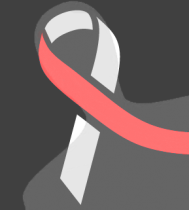 Julia
@ Pensacola Community
The first rock I gave was the 'it's ok' rock to a complete stranger I saw at the gas station. The guy had a thousand-yard stare, that it looked him a minute to even realize that his fuel nozzle had already clicked indicating his car was full. Anyone could tell he had a lot or something heavy on his mind, so I decided to give him the first rock. His initial reaction of confusion matched the worry I was feeling about how awkward this all might seem but after I told him what it was about, I saw a small relief on his face and he thanked me then drove off. I would like to think that giving him that small token of acknowledgment will help him refocus his thoughts on whatever the matter was and centralize it on it will work out in some way or another.
The next rock I gave was the 'you matter' to a co-worker of mine whom I like to joke with every so often. I got the same reaction of confusion and went on to ask if this was some time of prank. I laughed at him and told him, just like the first guy, what it was about. Still confused, I explained myself by telling him that he always jokes about how we are all replaceable and we don't really matter, so I saw this as an opportunity to share with him, that yes we may be replaceable at the job we do. Yet the relationships and memories we build at work, are not, making him know that he matters to me and those around him.
The following rock, I ended up giving to my neighbor's little boy. At first, it was a way to help him calm down, after running too fast and having scrapped up his hands and knees but it turned into a lesson. The words were 'be strong' were written on this rock and while some might think I was telling him to walk it off. It was his mother who hold him to what it meant and I couldn't have said it better myself. The little boy at first thought it meant that he needed to be strong like the hulk and take it all in and get up to keep going, but how she explained it sounded much better. She told him that yes he can be like hulk but that is also the reason why he is so easy to get mad. Or you can be stronger than hulk by taking a moment to acknowledge that it hurt and you made the mistake of running too fast and try not to let it happen again. This helped me understand that being strong should not be seen as holding your feeling or thoughts to yourself, true strength comes from being vulnerable so you can really heal.
The last rock I gave was to a lady working check out in Wal Mart. Now I don't know if it had to do with a staffing issue, but it seems like every time I go there, there are only about 2-3 registers open and they are always packed. I was in no hurry so I waited patiently but there were others that were not as patient and were blaming her for not being quick enough. I could see she was struggling to give them her customer service smile, so I was up I asked her if she was alright. Her smile disappeared and she said it was just one of those days, all I could think of as a reply was tomorrow may be a better day, which got her to chuckle a little bit but I could still see the tiredness on her face. So I went to my car and pulled out my last rock of 'your doing great, got back in line, and gave it to her with a snickers bar on the side. I told her to ignore all these jerks cause none of them can do what she can do. That put a true smile on her face and in return, I felt good for the rest of the day.
Gave 3.50 hours between 06/06/2022 and 06/12/2022 with The University of La Verne, Learning Thru Community Svc (305) - CRN 1063